Lignovations Selected to Participate in Plug and Play Accelerator Program
März 30, 2023
Lignovations at Royal Society of Chemistry Emerging Tech 2023
Juli 18, 2023
Lignin – The Secret to Using it in Your Products
written by Stefan Beisl, PhD
Lignin is a natural polymer widely present in plants' cell walls. Its special chemical structure gives it various valuable properties. Two of the most promising properties of lignin are the ability to prevent oxidation and support sun protection, which can be used in high-value applications like cosmetics, coatings, and pharmaceuticals. In these applications, the lignin can increase the durability of products, prevent them from getting rancid and protect consumers' skin from oxidative stress and damage caused by UV radiation. However, despite years of research, lignin has yet to find widespread use in consumer products. In this article, we will explore some key factors for this limitation, how they can be addressed and what's behind the secret to using lignin in your products.
The Untold Secret: Why Particle Size Matters
One of the main reasons for the underutilization of lignin's protective functions is that in its native form lignin is insoluble in water and oil. Therefore, in many applications, it can only be used as a solid. This in turn means that only the chemical structures on the surface of the solid lignin are available for interactions with other components while the ones inside the volume remain inactive which strongly limits the performance. It is, therefore, important to make the surface area of the solid in relation to its volume as large as possible, i.e. to have a high specific surface area, to achieve high efficacy. The key to maximizing specific surface area is the size of the particles.
The relationship between particle size and specific surface area is critical to understand. As particle size decreases, the specific surface area increases. For example, an ideal spherical particle with a diameter of 15 000 nanometers has a specific surface area of only 0.4 m2/cm3. In contrast, a particle with a diameter of 150 nanometers¹ has a specific surface area of 40 m2/cm3 – a hundred-fold increase. This means that by reducing the particle size of lignin, one can significantly increase its specific surface area and thus improve its properties like oxidation prevention, radical scavenging and UV-protection.
A practical example is the use of lignin to protect oil from degradation or increase the efficiency of UV filters in sunscreen. To achieve the highest possible performance the contact area of the lignin particles with the object it should protect needs to be as large as possible. Hence, increasing surface area also increases the total contact area between the lignin and the surrounding media such as oil or sunscreen and therefore improves protection efficacy.
Another important factor for high efficacy is the distribution of the solid lignin in the application. The better the distribution, the higher the efficacy. When the particles are well-dispersed the chemical structures of the solid lignin surface can become effective in many places in the application. And the distribution of a solid becomes better when a given amount of a solid consists of as many small particles as possible. These can then be evenly distributed in an environment. Furthermore, smaller particles improve the stability of emulsions. These smaller particles are called colloidal lignin particles.
To sum it up, smaller particles lead to better particle distribution, a higher interfacial area, and emulsion stability which ultimately lead to better efficacy and versatility.
Downsizing Lignin with a Green Process
At Lignovations, we have developed a proprietary technology that allows us to create extremely small lignin particles, which are called colloidal lignin particles (CLPs). Thereby, we increase the specific surface area of the lignin particles. Our technology is based on physical processes and works without any chemical modification or harmful chemicals. Thus, we can keep the lignin's chemical structure intact. Producing lignin products as safely as possible with no harm to people or the planet is our highest priority.
In comparison to bulk lignin, our patented technology significantly improves the efficacy of lignin products by reducing the particle size and greatly improving its dispersibility. We can even produce lignin particles that are between 100 and 1000 nanometers¹. At this particle size, we can create a colloidal system and a stable suspension of the lignin particles in water which maximizes the performance. Depending on the requirements of each specific application, the size of the particles can be adapted.
By downsizing lignin to colloidal size, we can create a highly effective material that offers a vastly improved efficacy compared to any other lignin particles.
Application Example: Using Lignin's Power in Sunscreen
One example of how our technology can improve the performance of lignin is in the field of sunscreen. Independent sun protection factor (SPF) tests have confirmed that our CLPs significantly boost the SPF of commercial sunscreen products.
How is that possible? As mentioned before, surface area plays a significant role in cosmetics. Due to the small particle size of our colloidal lignin, the specific surface area is very high. Moreover, by having smaller particles a higher number of particles can be added which commonly decreases the oil droplet size in a formulation. Our lignin particles assemble around the oil droplet, leading to a better dispersion.
Furthermore, no agglomerates are formed thanks to the even distribution in the emulsion. One can clearly see this in the two pictures below. The left picture shows particles of crude lignin particles. The light and dark spots on the left indicate the uneven distribution of the larger particles. This leads to inhomogeneous and unstable sunscreen formulations. The right picture shows a sunscreen formulation with our colloidal lignin particles which form a smooth dispersion in the formulation leading to a great boost in SPF performance.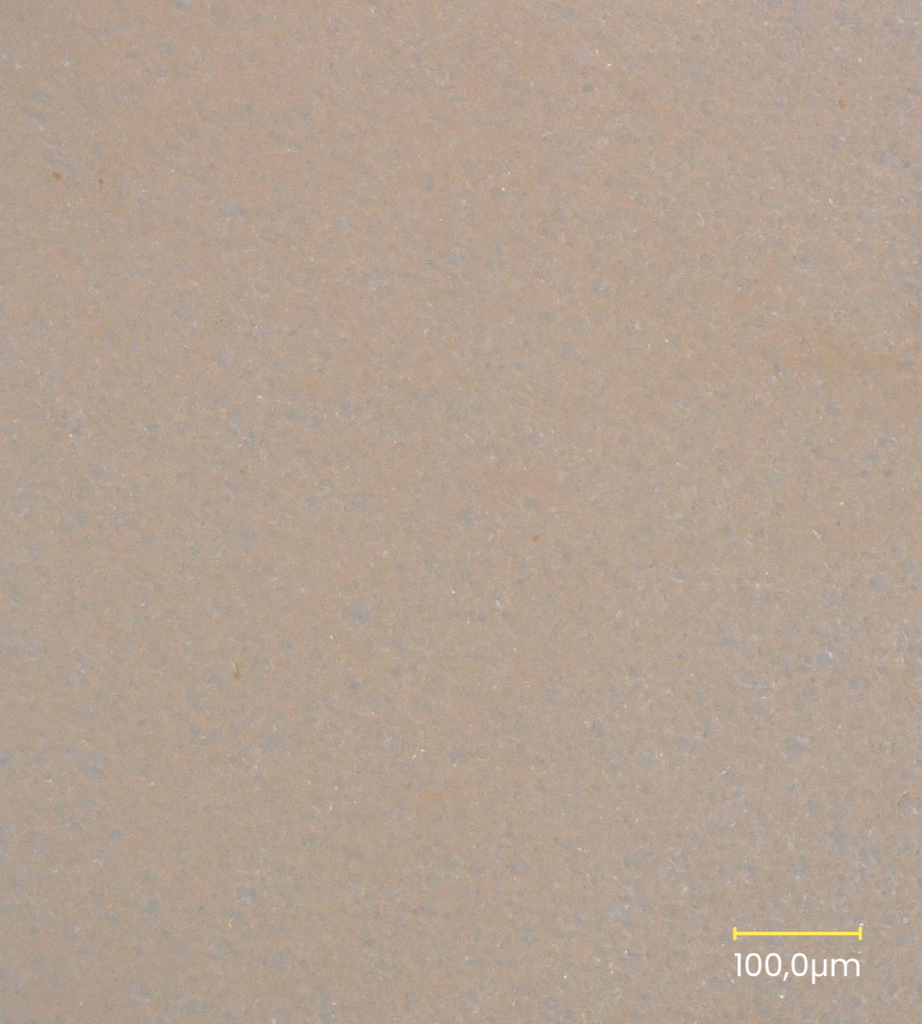 Microscopy images of sunscreens with crude lignin (left) and Lignovations colloidal lignin particles (right)
You Want to Learn More About Lignin? Reach Out!
This article about the secret to using lignin in your products provided only one use case. Besides cosmetics applications there are many other use cases for colloidal lignin particles which we will cover in future blog posts.
If you are interested in learning more about the benefits colloidal lignin particles can bring to your applications, please do not hesitate to get in touch. We love working with curious minds and sharing our expertise.
¹ Note: The recently published "Guidance on the implementation of the Commission Recommendation 2022/C 229/01 on the definition of nanomaterial" clearly describes now how a nanomaterial is defined and how it has to be measured. In case of spherical shaped particles, the median diameter of the primary particles has to be over 100nm in order to be NOT considered as nanomaterial.